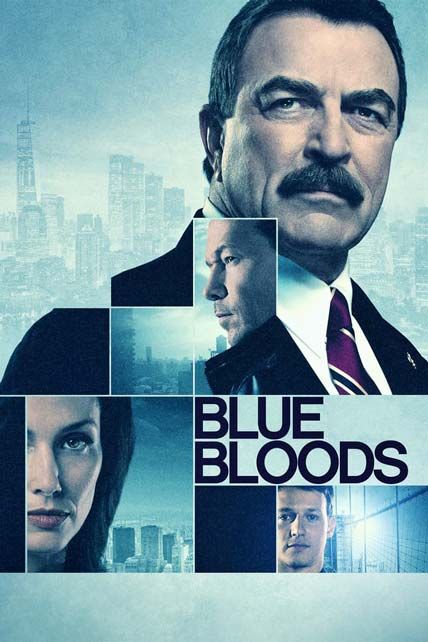 Amidst a shifting political climate, Frank goes head to head with City Council Speaker Regina Thomas over protests against police brutality. Also, Jamie and his nephew Joe Hill work together to locate Danny and Baez when they go missing while searching for a killer, and Eddie steps up to help an abrasive woman find her father's body after it was misplaced during the outset of the pandemic.
Season 11, Episode 02 – "IN THE NAME OF THE FATHER"
Danny and Jamie combine forces to convict a notorious drug lord, as Erin nervously awaits the Governor's selection for the new District Attorney. Also, Frank and his grandson, Joe Hill, face a difficult decision as they navigate their new and complicated family ties.
Season 11, Episode 03 – "ATONEMENT"
After Joe Hill's lineage as a Reagan is revealed, Frank struggles from a distance when his grandson wants to fight his own battles. Meanwhile, Erin and Anthony receive gift-wrapped evidence, and must carefully weigh their options.
Season 11, Episode 04 – "REDEMPTION"
Frank must decide whether the department can accommodate a request to remain in the field from Detective Allison Mulaney, a lauded cop who is wheelchair-bound after being wounded in the line of duty. Also, Erin is conflicted by the weight of her authority in the sentencing of a man guilty of vehicular homicide, Danny and Baez pursue a rideshare rapist, and Jamie and Eddie team up to aid a fellow officer when his partner is shot on the job.
Season 11, Episode 05 – "Spilling Secrets"
Eddie and her partner, Officer Rachel Witten, are heralded for their bravery for stopping an active shooter, until a civilian comes forward to accuse them of faking the incident as part of a government conspiracy. Also, Frank pries into a decades-long history of cash payments his father Henry has been making to an unknown recipient, Danny and Baez find themselves in the middle of a fierce sibling rivalry between two brothers as they investigate the murder of the men's father, and Sean contends with his school locker being vandalized with anti-police sentiment.
Season 11, Episode 06 – "The New Normal"
The Reagans confront hard choices on the job when Frank deals with a police captain who's losing his grip over his precinct, and Danny faces backlash from Baez and Internal Affairs over a tough call he made in the field. Also, Jamie and Eddie are shown the ropes of field crisis management when a social worker is assigned to them for a ride-a-long, and Erin weighs the consequences of a dangerous criminal's release under new bail laws.
Season 11, Episode 07 – "In Too Deep"
After Danny witnesses a drive-by shooting, he butts head with the detective assigned to the case; a childhood friend of Jamie's is convinced that she has single-handedly solved a cold case murder.
.
http://www.rarefile.net/8tckb0r0t5gu/Blue.Bloods.S11E01.mkv
http://www.rarefile.net/7xi9fnif8g1s/Blue.Bloods.S11E02.mkv
http://www.rarefile.net/1ldty9t51zy3/Blue.Bloods.S11E03.mkv
http://www.rarefile.net/idrg0l9rnc8t/Blue.Bloods.S11E04.mkv
http://www.rarefile.net/qqr0mcwhb51w/Blue.Bloods.S11E05.mkv
http://www.rarefile.net/bk8nxtciq3ym/Blue.Bloods.S11E06.mkv
http://www.rarefile.net/5x3z29d0dgv1/Blue.Bloods.S11E07.mkv
.